Welcome to our small and friendly school for children aged
2 - 11
Thank you for your support at our Macmillan coffee morning - we raised over £250!
Thank you to everyone who either attended our information session around our proposal to join The Nene Education Trust or who has submitted questions for response.

Our responses below have been agreed by the School Leadership Team and Governing Body at Woodford, and by the Chief Executive Officer at The Nene Education Trust.

Is the school going to change?
Yes! We are always changing and improving – in the last few years we have set up our own Nursery provision and childcare and bought our own minibus. Like lots of schools we've reviewed our curriculum, changed our uniform and updated our extra-curricular activities. The inside of our building also looks quite different from a few years ago, and most recently we have established a larger Early Years learning space and relocated our library to make better use of resources across school. Just this month we have extended our Nursery provision to welcome 2 year olds.
But, we're not expecting any significant changes due to becoming an Academy. Changes will come along as always when they are right for our school, under the leadership of the headteacher and with the support and challenge of both our Governing Body and the Nene Education Trust.

What does becoming an academy with NET mean for pupils and parents?
Joining any Multi-Academy Trust is the decision for a school to move away from Local Authority control and to instead come under the responsibility of a Trust, usually a collaboration of schools.
Academies within Multi-Academy Trusts are state-funded schools which receive their funding directly from central government, rather than through a Local Authority such as Northamptonshire County Council.
The day-to-day running of an academy is the responsibility of the head teacher or principal, but they are overseen by the Academy Trust instead of the Local Authority. These Trusts provide advice, support, expertise and a strategic overview.

Academies control their own admissions process and have more freedom around the curriculum, pay, length of the school day and term times. However, they are still required to follow Department for Education guidance and legislation.

Joining the Nene Education Trust as our chosen Trust is, for us, about giving our school backup and support to continue our positive direction of improvement. We believe it will further strengthen our governance and leadership capacity, help us to make sure that we are setting the right strategic direction, give our team further opportunities and support to develop their careers, and also provide some economies of scale which will be important for the years ahead. Importantly, we feel that working with a local Trust rather than one perhaps based in London or further afield will be incredibly beneficial - to the whole school community.
Our term dates are already the same as the Nene Education Trust. There are no current plans to change the time of the school day.
If you would like to know more about the Nene Education Trust, please visit their website:
http://manorlearningtrust.org.uk/about-us/

Are the children still going to leave for secondary school after Year 6?
Yes, and parents/carers will still be free to apply for the school of their choice.

Will there be any changes to the daily routine?
Yes, probably one day. We change things as needed – we moved the majority of our assembly times to the late afternoon to allow enough time for morning learning sessions, and in recent years we made the decision for children in Key Stage 2 to be taught by subject leaders rather than their class teacher.
But, we're not expecting any changes to the daily routine due to becoming an academy. Changes will come along as always when they are right for our school, under the leadership of the headteacher and with the support and challenge of both our Governing Body and the Nene Education Trust.

Would there be an additional Special Educational Needs/Disabilities teaching area?
SEND provision will always be reviewed and prioritised, and as with any part of our provision we are always seeking to make improvements. However, there will be no planned changes to our provision as a result of becoming an academy.

Would our uniform change?
Maybe one day! We changed our uniform slightly in 2014 to incorporate our new school logo that better reflected our village surroundings, and there may well be further changes in the future. But there are no plans to do this at present or because of joining the Nene Education Trust.

How will it work with Ofsted? Will there be an additional set of criteria for the children to be assessed against?
Academies, like all schools, are inspected by Ofsted using a single set of inspection criteria. Schools and academies have the same high expectations set by Ofsted in relation to children's welfare, progress and attainment. Academies follow the same systems for SATs in Year 2 and 6, for example.

Do we get a say in whether or not we want to change?
We consulted with stakeholders until 5th October 2018, and all views expressed about the proposal will now be considered. Feedback from parents and carers has been positive.

Where does the money for the Trust come from?
The funding that is received by the Nene Education Trust is generated by the numbers of pupils in each of the schools which will soon be calculated by the Nation Funding Formula. All funds are received directly from the ESFA. The Nene Education Trust and all its schools then need to manage their budgets efficiently.

How do you make sure as Chief Executive Officer of the Nene Education Trust that you are up to date in the way forward for education?
Having a background in education for 23 years is a good starting point. Rather than waiting to see the way forward in education I have always prided myself in setting the way forward in education. Being outward focussed, working with other Multi Academy Trusts and Chief Executive Officers also helps to develop and share best practice.

How many schools are the Trust looking to grow to?
Any growth plans have to be approved by the DfE. The current growth plans for the next 3 years would ideally see the trust reaching a size of 2 Secondary Schools and 8 Primary Schools which would allow for school to school collaboration and financial efficiencies.

Will governors be able to influence decisions made by the Trust?
Where appropriate stakeholders views would be sought. The Chair of Governors from each academy will also have a termly meeting with the Chief Executive Officer as a mechanism for communicating both ways. However the trust board are there to set the governance framework and strategy for the trust and therefore delegate responsibilities to Local Governing Bodies.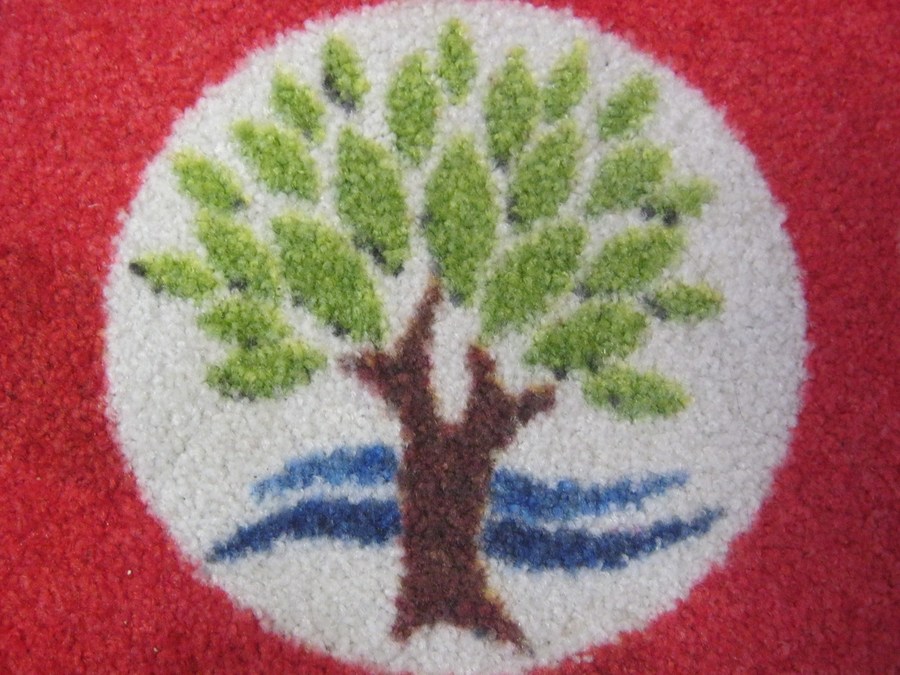 Live house points scores -
| | | |
| --- | --- | --- |
| | | Total team points |
| Arnold | | 373 |
| Bates | | 359 |
| Tull | | 392 |
| Crick | | 347 |
The winning team for the week will receive 15 minutes of Golden Time on a Friday afternoon.
The winning team for the term will receive an afternoon of Golden Time.
Welcome to the website of our small and friendly school!

I hope you find everything you need on our website to get a feel of our school. My personal aim is for all children to achieve well and enjoy their
learning, and to leave in Year 6 looking forward to secondary school. I am supported by a dedicated staff team and a wonderful group of children.

If you need any further information, please do not hesitate to contact me. Visit us when you can!

Best wishes, Jane Ransome (Headteacher)
We aim to ensure that children:

Enjoy their school years and develop high self-esteem

Keep healthy, and feel safe and secure

Enjoy equal opportunities and experience success

Develop lively, enquiring minds and become confident communicators

Develop perseverance, independence and a wide range of learning skills

Are well mannered, respecting themselves and the environment

Make a positive contribution to the school and the wider community

Appreciate the beauty and diversity of the world and their duty to protect it

We encourage an understanding of faith and culture in our diverse world, and reflect upon the Christian values of joy, peace, patience, kindness, goodness, faithfulness, gentleness and self control.

British values of democracy, liberty, the rule of law, individual learning, tolerance and respect are essential to the every day life of our school. Democracy is embedded within school council meetings, and explored through national and international events. Children are taught to understand their personal freedoms and responsibilities. The importance of laws are reinforced in everyday school life through the clear use of sanctions and rewards. The importance of tolerance and respect, including of those from different backgrounds, is strongly emphasised.

We welcome pupil and staff diversity and will challenge pupils, staff or parents expressing views contrary to fundamental British values, including any extremist views.

* Celebrations in St Mary's Church * School council * High expectation for behaviour and learning * Pupil voice interviews * PSHCE curriculum, including bikeability and the life education bus * Support for charities *

We pride ourselves on our openness and commitment to maintaining positive relationships with families on a day to day basis. Families are invited into school regularly, for 'sparkling start' and 'fabulous finish' assemblies, for lunches and for curriculum information sessions.
We work hard to provide a challenging, inclusive curriculum and to take the views of learners and families into account. We aim to achieve this through our work with individual families and through links with our parent forum group.

We communicate via our website and class noticeboards, through newsletters (twice per half term) and our blog (weekly). A comprehensive pupil progress report is produced in the summer term, although parent/consultation meetings and interim reports shared throughout the year ensure that parents are updated more regularly.

We plan our curriculum around themes incorporating all subject areas that last between 4 and 12 weeks, starting with 'sparkling starts' to engage learners and 'fabulous finishes' to share or consolidate learning.

Our curriculum is planned to enable children to enjoy their learning, feel challenged and achieve expectations (and beyond) for their stage of learning. Children's own views are taken into consideration wherever possible.

For more information on our school curriculum please view the Nursery and Reception/KS1 and KS2 pages.

We expect children to take an active part in their learning, to ask questions, to challenge themselves and to care for themselves and each other.

We expect children to take pride in our school and in their learning.

We expect parents/carers to ensure children have all that they need for school - support with homework and regular reading, correct uniform and a positive approach to learning and our school life.

We expect parents and carers to ensure that children's attendance at school is prioritised at each stage of their school career.


'The supportive family ethos of this church school motivates pupils to aspire to succeed academically and to develop spiritually, morally, socially and culturally.' November 2015 Inspection of Anglican Schools Report

'Teaching observed through the context of this Review was consistently good and the pupil premium outcomes of children currently in the school indicates that gaps are rapidly closing.'
April 2016 National College Pupil Premium Review


'This is a good school.'
'There are good relationships between staff and pupils. Lessons are lively and engaging for pupils.Teachers and teaching assistants encourage pupils to 'have a go' and praise is used well to encourage pupils to do well. Pupils work together and support each other willingly.'
May 2016 Ofsted Report

If you would like paper copies of any of the information on our website please contact Ms Ransome. This will be free of charge.
01832 733221.
head@woodford-ce.northants-ecl.gov.uk