Welcome to our small and friendly school for children aged
3 - 11
'This is a good school.'
OFSTED, 2016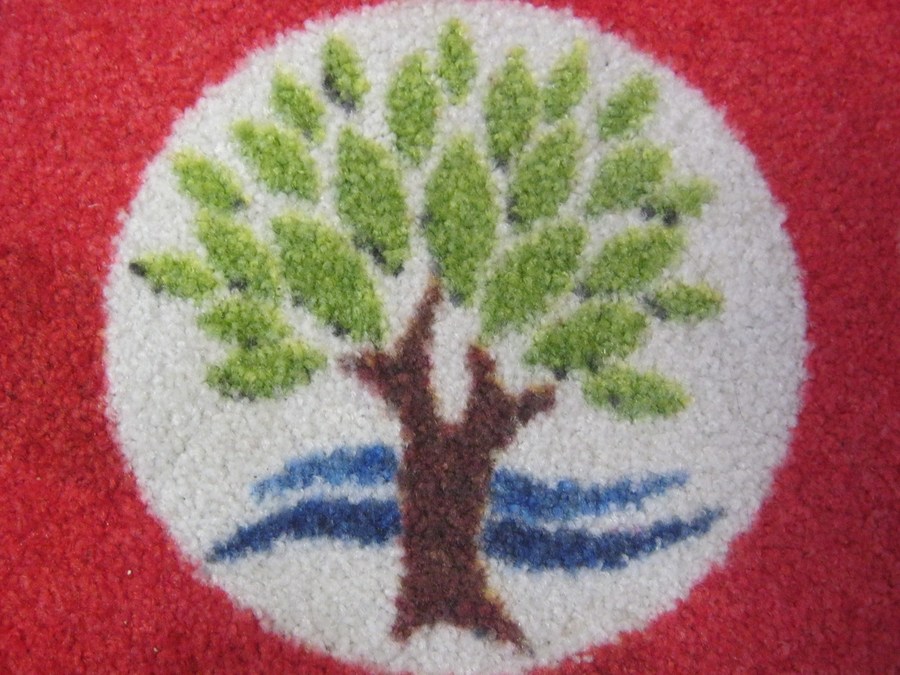 Live house points scores - 18.5.2018
| | | |
| --- | --- | --- |
| | Points this week | Total team points |
| Arnold | 129 | 865 |
| Bates | 187 | 882 |
| Tull | 126 | 991 |
| Crick | 169 | 966 |
Welcome to the website of our small and friendly school!

I hope you find everything you need on our website to get a feel of our school. My personal aim is for all children to achieve well and enjoy their
learning, and to leave in Year 6 looking forward to secondary school. I am supported by a dedicated staff team and a wonderful group of children.

If you need any further information, please do not hesitate to contact me. Visit us when you can!

Best wishes, Jane Ransome (Headteacher)
We aim to ensure that children:

Enjoy their school years and develop high self-esteem

Keep healthy, and feel safe and secure

Enjoy equal opportunities and experience success

Develop lively, enquiring minds and become confident communicators

Develop perseverance, independence and a wide range of learning skills

Are well mannered, respecting themselves and the environment

Make a positive contribution to the school and the wider community

Appreciate the beauty and diversity of the world and their duty to protect it

We encourage an understanding of faith and culture in our diverse world, and reflect upon the Christian values of joy, peace, patience, kindness, goodness, faithfulness, gentleness and self control.

British values of democracy, liberty, the rule of law, individual learning, tolerance and respect are essential to the every day life of our school. Democracy is embedded within school council meetings, and explored through national and international events. Children are taught to understand their personal freedoms and responsibilities. The importance of laws are reinforced in everyday school life through the clear use of sanctions and rewards. The importance of tolerance and respect, including of those from different backgrounds, is strongly emphasised.

We welcome pupil and staff diversity and will challenge pupils, staff or parents expressing views contrary to fundamental British values, including any extremist views.

* Celebrations in St Mary's Church * School council * High expectation for behaviour and learning * Pupil voice interviews * PSHCE curriculum, including bikeability and the life education bus * Support for charities *

We pride ourselves on our openness and commitment to maintaining positive relationships with families on a day to day basis. Families are invited into school regularly, for 'sparkling start' and 'fabulous finish' assemblies, for lunches and for curriculum information sessions.
We work hard to provide a challenging, inclusive curriculum and to take the views of learners and families into account. We aim to achieve this through our work with individual families and through links with our parent forum group.

We communicate via our website and class noticeboards, through newsletters (twice per half term) and our blog (weekly). A comprehensive pupil progress report is produced in the summer term, although parent/consultation meetings and interim reports shared throughout the year ensure that parents are updated more regularly.

We plan our curriculum around themes incorporating all subject areas that last between 4 and 12 weeks, starting with 'sparkling starts' to engage learners and 'fabulous finishes' to share or consolidate learning.

Our curriculum is planned to enable children to enjoy their learning, feel challenged and achieve expectations (and beyond) for their stage of learning. Children's own views are taken into consideration wherever possible.

For more information on our school curriculum please view the Nursery and Reception/KS1 and KS2 pages.

We expect children to take an active part in their learning, to ask questions, to challenge themselves and to care for themselves and each other.

We expect children to take pride in our school and in their learning.

We expect parents/carers to ensure children have all that they need for school - support with homework and regular reading, correct uniform and a positive approach to learning and our school life.

We expect parents and carers to ensure that children's attendance at school is prioritised at each stage of their school career.


'The supportive family ethos of this church school motivates pupils to aspire to succeed academically and to develop spiritually, morally, socially and culturally.' November 2015 Inspection of Anglican Schools Report

'Teaching observed through the context of this Review was consistently good and the pupil premium outcomes of children currently in the school indicates that gaps are rapidly closing.'
April 2016 National College Pupil Premium Review


'This is a good school.'
'There are good relationships between staff and pupils. Lessons are lively and engaging for pupils.Teachers and teaching assistants encourage pupils to 'have a go' and praise is used well to encourage pupils to do well. Pupils work together and support each other willingly.'
May 2016 Ofsted Report

If you would like paper copies of any of the information on our website please contact Ms Ransome. This will be free of charge.
01832 733221.
head@woodford-ce.northants-ecl.gov.uk