Uniform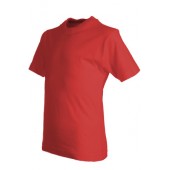 Children need:
· A white t-shirt with a collar (from any provider)
· Grey trousers/skirts/dresses (from any provider)
· Plain, dark socks/tights (from any provider)
· A maroon sweatshirt or cardigan with the new (2014) school logo from YourSchoolUniform.Com
· Dark, smart shoes - all year round (from any provider)
· A bag that will fit into a classroom drawer
Please note that:
· Dark boots may be worn between September and April, although if worn with trousers must be underneath the trousers rather than over the top.
· Nursery children may wear a maroon cardigan/sweatshirt without our logo.
· High heeled shoes are not allowed.
· Between April and September maroon gingham dresses or grey
shorts may be worn (from any provider).
· Children in Nursery/Reception are asked to keep a pair of waterproof boots in school. Staff will inform parents when children have outgrown them.
· All children are encouraged to wear wet weather boots in snow/ice. These can be swapped for school shoes when children arrive at school.
· We do not allow any jewellery other than stud earrings or wrist watches.
· Children should not wear make up to school (no nail polish on fingers/toes).
· Long hair (at or below the shoulder) should be tied up with plain or gingham accessories. Children should not wear blue, pink, purple, yellow, orange, gold, silver or luminous coloured accessories.
· Hair should not be coloured, nor have patterns shaved into it.
For P.E. children need:
· A red t-shirt (from any provider)
· Black shorts (from any provider)
· Dark pumps (from any provider)
· A named P.E. bag (from any provider)
Please note that:
· In cold weather, children should wear black jogging bottoms (or black leggings)
and a plain red jumper (from any provider).
· Children in Years 1 – 6 may bring dark football boots or trainers if they would
like to (from any provider), in addition to black pumps.
· Coloured laces should not be worn.
· Children may wear plain dark socks with their pumps if they would like to.
For swimming lessons (in Years 3 – 6) children need:
· A swimming costume or trunks (no bikinis or shorts) (from any provider)
· A towel (from any provider)
· A swimming hat (please confirm arrangements with school before purchasing
as occasionally leisure centre staff ask for certain colours to be worn)
Please note that:
· Goggles (from any provider) may be worn if parents write to school detailing a medical need for them.
No jewellery is to be worn for any physical activity, to protect against injury. Staff members cannot take earrings out for the children, but will remind children of the need to take them out. If children are unable to take their own earrings out they will not be able to participate in the P.E. lesson fully. Staff will, however, make every effort to liaise with families to ensure that children have access to P.E. lessons.
We have a school uniform shop with recycled and new uniform items. Please contact the school office with your requirements and we will arrange for the shop to be opened by a member of our parent forum.

The shop will:
Sell uniform that is in stock on the day (and order replacements regularly to keep the shop well stocked)
Sell second hand uniform (if available) on the day
Process orders sent into school on any day of the week for new uniform – these should be sent into the school office by parents in a sealed envelope containing the order form and the correct money (in cash) – forum members will then bag these up for collection on a Monday after school (they will be named and left with school staff to be given to children the next day if not collected)

Parent forum members will not be able to process orders for second hand uniform.

Parent forum members will not be able to give change, unless an order could not be completely fulfilled. Where orders can't be completely fulfilled due to lack of stock in school, parents are asked to order the remailing items directly from yourschooluniform.com. Money will be returned via children in school.

If you have finished with any uniform, please send it into school marked 'parent forum'. Thank you.